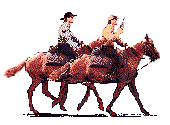 &nbsp&nbsp&nbsp&nbsp&nbsp&nbsp&nbsp&nbsp&nbsp&nbsp&nbsp&nbsp&nbsp&nbsp&nbsp FIRST KENTUCKY CAVALRY
&nbsp&nbsp&nbsp&nbsp&nbsp&nbsp&nbsp&nbsp&nbsp&nbsp&nbsp&nbsp&nbsp&nbsp COMPANY C
&nbsp&nbsp&nbsp&nbsp&nbsp&nbsp&nbsp&nbsp&nbsp&nbsp&nbsp&nbsp&nbsp&nbsp&nbsp &nbsp&nbsp&nbsp&nbsp&nbsp&nbsp&nbsp&nbsp&nbsp&nbsp&nbsp&nbsp&nbsp&nbsp

Who we are:
Ohio Confederates? That's basically what we are. The First Kentucky Cavalry is a Civil War reenacting group portraying an original Kentucky CSA Cavalry outfit. Although we portray Kentucky Confederates, most of our members live in central and northeast Ohio.
What we do:
Our group consists of persons interested in civil ware cavalry tactics and lifestyle. We have members who are mounted and some who, due to the absence of a horse, portray dismounted cavalry.
This is essentially a recruiting page. If you have an interest, please call/email us as indicated below. The following are a few points that may help you decide if you are interested in meeting us or getting involved in the hobby:
Our unit is "family friendly" (ie: the spouse/significant other/kids can participate if they are appropriately dressed.) Some other units are more "hardcore" and do not allow such participation.



We travel to events in Ohio, West Virginia, Virginia, and Indiana.



Getting started is not as scary as it seems. Consider tagging along at a few events to see if this hobby suits you before you spend money buying clothes and equipment.



If you decide you are interested, we can direct you to uniform and equipment suppliers so you can avoid the haphazard shopping and buying the wrong equipment for what you want to do.



The people involved in the hobby are actually normal folks. We have lawyers, ministers, insurance people, etc.



We generally participate in one event per month from April through November. You do not have to quit your job to participate.



Horses: If you plan to be a mounted cavalry reenactor, bear in mind the following: Stallions cannot participate as they are too disruptive. Almost any breed is acceptable with the exception of horses not typically found in the east in the 1860's (Appaloosa, etc.). Training the horse to be around cannon, small fire arms, and saber battles takes a lot of work but you will consider it worthwhile after your first charge into enemy lines. Naturally, the safety and well being of the horses is of utmost importance. All horses must have a current Coggins test to participate.



Dismounted: Going dismounted is also a great deal of fun. The dismounted members participate in the main field of battle but, unlike regular infantry, are given more flexibility to move about on the field.



See pictures and our upcoming schedule here:

Questions?&nbsp&nbsp&nbsp&nbsp&nbsp&nbsp Contact:
Scott R. Stefl
Email: Lawbear3@aol.com
Phone:(440)257-5882